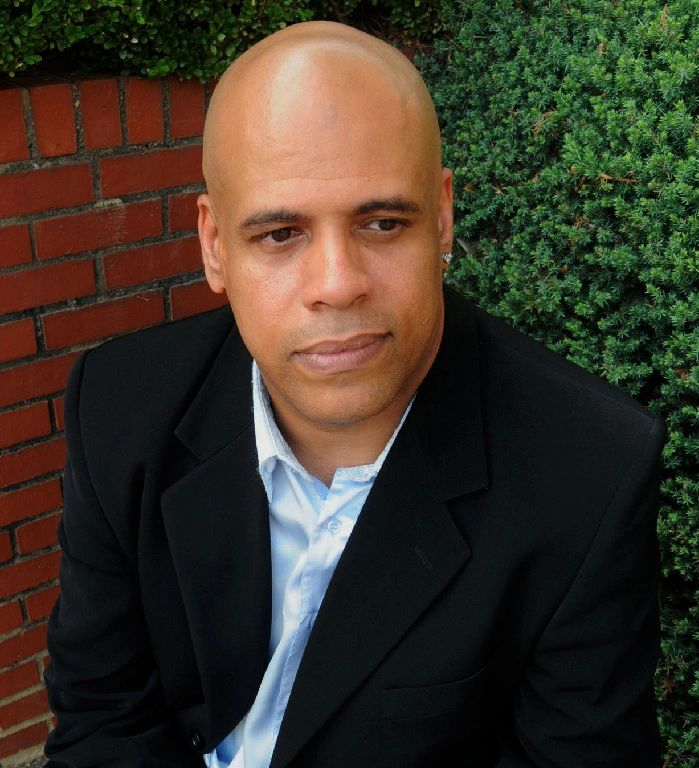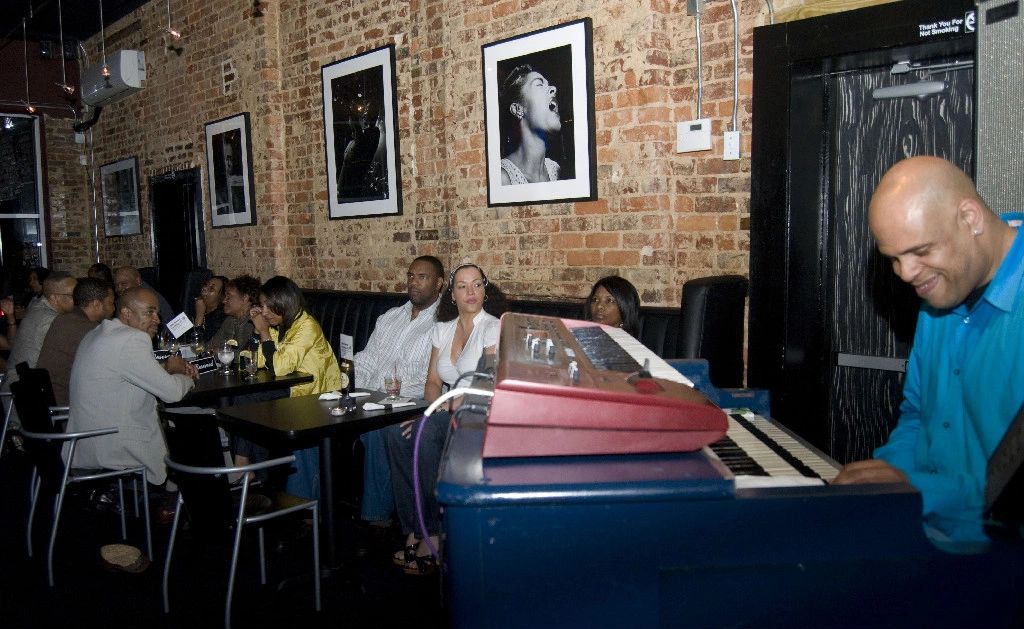 "I'm Will Culbreath, Keyboardist for Jazzmatic. Born in upstate New York, raised New York and Cincinnati, Ohio. My father and everyone who loved music inspried me. I never tried to play like other organist around. I just wanted to take an artistic approach with the instrument, that's my style. I've played with so many artist in the business, some famous some not so famous, but all artistic. Identify me with Jazzmatic, because I had reached a point in my career where people enjoyed my music just as much as the artists material I worked so hard to learn and perform. I knew that it was time to move into my zone were the notes never stop flying. Jazzmatic brings out the wild, untamed side of my life and writing. Can you imagine a live show where you had to wear a diaper, because the show never slowed down to break to the bathroom, that's a performance!"
First I want to say thank you to all those who have paved the way for the drum to speak a message in song. Thank you to my familia Gregory and Walter Ince who continue to maintain the traditions of the ancient jimbe, conga, and bongos, rooted in our Cuban heritage and blood. I would also like to thank my spiritial "fathers", Walter Perkins and Louis Hayes, who assisted my journey through the surreal world of African classical music, JAZZ. Both of them shaped and molded my skills of the drum, from syncopation, technique and style to showmanship itself. I'm truly honored and blessed to have sat at the feet of these gifted master teachers. They paved the way for me as well as the new generation of "timekeepers" to come and represent the long line of "keepers of the flame". I know I've been blessed to be in music and to be in the divine circle of Papa Jo Jones. My mentor spent plenty of quality time with him and he's best known in our world as "granddaddy of the drums" and we call this the nucleus. Then there's Papalagie Camaron who taught my familia and Olatunji. Walter Perkins was Omar Hakim and my first teacher, and then Louis Hayes took me to the next level. I just wanted to give you a little background history of the power of the drums and percussion, from African to Latin, this is OUR music, our culture, and I know we are the Keepers of this Flame through drum, percussion, Jazz, Gospel, Raggae, AfroCuban, and Brazilian sounds. My special mission is to show the universe the power of the drum in prayer and worship. I also want to give a special shout out to my nephew on the scene (one of the greatest out there), check him out, Kenny Black, it's all on the one. And now I would like to leave you with some divine words of life Mahalia Jackson said about Jazz and the power of the musicians Jazz IS and forever will be a "spiritual institution".
So get your praise on. Keep the faith, baby.
And in the immortal words of GodFather Duke Ellington Love You, Madly!
The Gallery
The Fans/press's view of Jazzmatic
JAZZMATIC, the real deal in Jazz?
When I mentioned the word JAZZMATIC, in the streets, smiles begin to rise, "What a powerful duo with so much energy!" Time and time again, the same responses from people who've experience their sound.
Will Culbreath on Hammond B3/ keys and Yahannes Ford on Drums/percussion, is the power plant called, Jazzmatic.
Their unique style of jazz merges the sounds of traditional with today's grooves, which makes them a driving force in today's scene. Seeing them live is simply incredible, yet sometimes hard to believe.
How can two people produce that much sound? They do it! In an interview with them, they stated that: "Recording live CD's were the only way people would believe they were a duo."
Trust me, people believe they are a duo now.
Their latest CD, Jazzmatic live! @ Woodruff Park, brews a pot of sound with every track.
For touring info, purchase CD's and etc. on this funky duo, goto:
www.jazzmatic.
net
Warren White
Freelance Writer
Jazzmatic, WOW!
For the trained ear they are the favorite cousins you haven't seen in years.
"Where have you been?"
For the casual listener they are the new invention you just can't seem to do without.
The sound of Jazzmatic will astound and amaze.
Yahannes Ford on drums and Will Culbreath on keys make up this duo and together create a sound so rich, it relegates all the response to cliché.
"How can that be a two piece?"
Or the standard, "There are only two of you?"
Which transitions into, "How do you do that?"
They possess that innate ability to make difficult things seem easy, and rightly so.
Both Yahannes and Will grew up playing around and for an array of musical greats.

Imagine being waking up in the middle of the night to, "Honey, come and play that riff Nancy Wilson likes to hear."

While some artists merely walk around within their art, Jazzmatic resurrects it.

A long difficulty of Jazz has been, the ability to remain within traditions, while at the same time remaining progressive.

Ladies and Gentlemen, a greater than Solomon has arrived, they are called JAZZMATIC.
Jus Dos Calabri
Writer/Director


A special thanks to Jazzmatic.
Jazzmatic is the spirit and emotion of Jazz. Their live shows are filled with the greatness of jazz performances of Miles Davis, Jimmy Smith, John Coltrane and so many more. This duo connects with it's audience with such drive that brings chills down your back. You are embrassed with style of music stirred in a way that only Jazzmatic could serve it. I must admit, I was told; "you have to see these guys, you'll get tired just watching their energy", "their grooves will make you get up and dance", and my youngest child stated; "Daddy, they have a cooool custom van they travel in" they're all correct!

The Arrangements of their original compositions are just as powerful as the jazz covers they eloquently translate for the crowds. To watch such a performance is a gift from the jazz gods. Will Culbreath plays the Hammond B-3 like no other, as if it's his last day on earth. Yahannes Ford on drums is like watching greats, Max Roach, Louis Hayes and Buddy Rich united. After the show, I met and shook the hands of this dynamic duo, as i did in past years with Miles Davis and John Coltrane. Will and Yahannes were a joy to dialog with about this art form called Jazz.
I'm writing this testament for their website as a gift. I'm a jazz lover,writerfor over 60 years, and father of five wonderful children from ages 18 to 42, whom by the way, introduced me to Jazzmatic's music. It's very sad that the music industry overlooks jazz gem's such as Jazzmatic. I'm truly convinced the world will see beyond the commercialization of today's jazz and notice artists such as this dynamic duo for the foundation it builds. Their style attracts all types of people and unites them under one roof. I have been blessed, thank you Jazzmatic.
Allen Newman.
"This is Radical Jazz!"
Don "DC" Curry, actor/ comedian/ musician

Jazzmatic is a power house duo.
It was amazing to watch how Yahannes and Will are one with a composition. Keeping the energy of Jazz alive!

Legendary Drummer , Louis Hayes

I love me some Jazzmatic
Jazzmatic is by far one of the tightest Jazz duos in the country. The power and the energy of their sound is explosive. Will Culbreath on Hammond b-3, is not your average organ player. He brings out so much artistry with his style. Yahannes Ford is a machine on drums. These two will always amaze you during their concerts. They are, the real deal in Jazz.
Susan Tanner/ jazz enthusiast